MEET NADINE, OUR PROPOSAL MANAGER FOR KUTTA!
June 15, 2022 
Nadine has been with Kutta for almost 10 years and has come a long way since she started part-time as an Engineering Aide. Learn more about her path to success and what keeps her excited to come to work every day. 
Nadine is the Proposal Manager for Kutta Technologies (Kutta), a wholly-owned subsidiary of Sierra Nevada Corporation. She coordinates with teams to pursue opportunities strategically aligned with Kutta's vision in unmanned technologies and unmanned aerial vehicles (UAVs). Starting the day early with coffee in hand, she sets goals and priorities and buckles in for the day's adventures.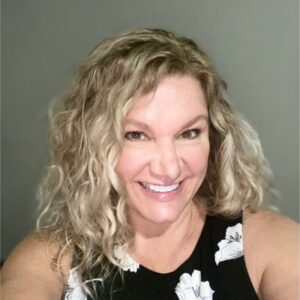 What is your job at Kutta and why do you enjoy it?
I have recently taken on the role of Proposal Manager. Kutta is a unique company with innovative people and products. Collaborating with business development, operations, marketing, and other team leaders, I help define and work through the proposal process to utilize our products and solutions for customer solicitations. It is exciting and ever-changing. I have seen scribbles on whiteboards turn into real things. There is always a lot of creative energy buzzing about!
Since college, I have had the privilege of having mentors, including several people from Kutta. These special people provided support, guidance, and constructive feedback, which helped me grow into the person I am today. I am forever grateful for the time and energy they spent on me in the past and continue to spend with me currently. Don't ever turn down an opportunity to listen like a good mentee or to mentor someone else – it is so rewarding!
What brought you to Kutta? Why do you remain excited to come to work?
I have been with Kutta for almost 10 years and began my career here working part-time when my children were in elementary school. I reviewed documents and learned how to test software against requirements. I still remember one of my first tasks the first week was finding Kutta and my house on aerial map software without typing in an address! I really enjoy learning and haven't stopped learning since that first day. 
What is the most meaningful or rewarding part of your work at Kutta?
I can honestly say that I am humbled to work with the most amazing people. My coworkers are intelligent, funny, and oh so proud of what we collaboratively do. It is really rewarding working beside these problem solvers. Getting my "Kutta Family" was an added bonus when I accepted this job. We work hard and we play hard.
What's your favorite thing to do when you're not at work?
I enjoy playing golf or hiking – I love to be outside, enjoying the fresh air and sunshine. My friends would say I am a glass half full, artsy-fartsy kind of person. I am pretty easy going and will try almost anything once.
What's a (personal) fun fact about you?
I danced at the pregame show at Super Bowl XXX at Sun Devil Stadium in Tempe, Arizona!
– – –
Interested in joining the Kutta team? Apply today at jobs@kuttatech.com