MEET GEOFF, OUR SENIOR TECHNICAL FELLOW FOR KUTTA!
February 2023
Geoff is a senior technical fellow for Kutta Technologies (Kutta), a wholly-owned subsidiary of Sierra Nevada Corporation. Geoff has been with Kutta for almost 16 years, and his various skills and level of expertise have made him quite an asset to the Kutta team. Read on to find out why he gets excited to come to work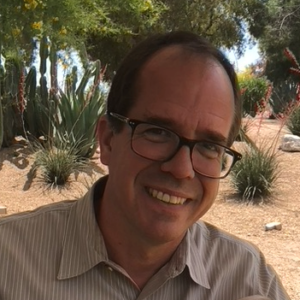 What is your job at Kutta and why do you enjoy it?
I've had a few different titles at Kutta, but my business cards currently say "senior technical fellow." I've also been "principal scientist" and "engineer/physicist," but I never noticed that my title mattered much in regard to the work that I do. My job might be better described as a "utility infielder" because I play a lot of different positions. I've done everything from antenna and filter calculations to circuit design, troubleshooting, coding production Kalman filter software, coding utility tools, writing proposals, interfacing vendors and customers, on-site training of customers, hardware/platform integration – all sorts of stuff.
What brought you to Kutta? Why do you remain excited to come to work?
I came to Kutta almost accidentally. I moved my family to Phoenix, Arizona, from Southern California in 2006 to be in a better environment for both work and family. I knew Phoenix was a large and growing city with lots of opportunities for technical work, and I just started looking. I found Kutta at a job fair and thought the size of the company and the energy and enthusiasm of the people would make it a great place to be. At the time, they were ramping up the underground radio project, and it made sense to have a physicist who could understand the unusual behavior of medium-frequency magnetic antennas and parasitic propagation. It's absolutely the right place for me. I still find it exciting because I learn something new all the time and have lots of opportunities to help on a variety of projects.
What is the most meaningful or rewarding part of your work at Kutta?
I find it very rewarding when I'm presented with a problem, and I initially only have some tiny inkling of what might be going on. Then, I just start pulling that thread and see where it goes. I learn from others about what they are already doing, and I get a chance to bring my own experience and ideas into the mix. As we all work together to mature the solution and make something work, it feels really good to see what develops and know that I have some ownership of the final product.
Can you share a little about your job – what's a day in the life like?
I've gone through periods that I could say had a "routine" to them, like when working on a specific software project or hand-building a batch of some electronic assemblies, but it's very hard in retrospect to recall anything I'd call a typical "day in the life." On any given day, even in the middle of a project, something new might come up. It's not always fun to be engaged in multiple things, but I'm afraid I would bore easily otherwise.
What's a (personal) fun fact about you?
 I'm not a very "activity" oriented person. You won't see me with an Instagram account full of windsurfing selfies or anything. My interests are more sedate, and I love spending time with my family. I love what I do for work, but ultimately, I do it so that I can take care of them.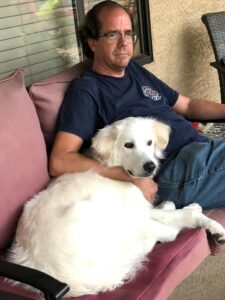 – – –
Interested in joining the Kutta team? Apply today at jobs@kuttatech.com