MEET AMY, OUR HUMAN RESOURCES MANAGER FOR KUTTA!
August 2023
Amy is the Human Resources Manager for Kutta Technologies (Kutta), a wholly-owned subsidiary of Sierra Nevada Corporation. She welcomes challenges that come her way and leverages her strengths to turn them into opportunities so she can be successful at her job. Read on to find out more about Amy.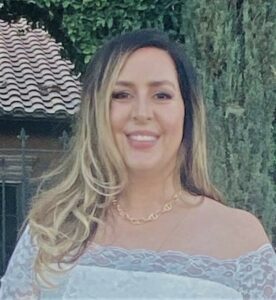 Please share a little about your background.
I'm from Iowa and moved to Phoenix, Arizona, when I was about eight years old. Many of my family still live back in Davenport, so I visit regularly. I have one sister that lives in Phoenix and two younger brothers that live in Iowa. I have two fantastic boys (20 & 18); I know I'm biased, but they really are. My youngest was in the Phoenix Boys Choir for years and was able to spend five weeks in China when he was 12 years old. I know that's not really my background, but if you are a parent, you know how significant the decision was to allow it. I still can't believe it six years later!
What brought you to Kutta? Why do you remain excited to come to work?
At my aunt's suggestion, I signed up for tennis lessons to be a sub for her group. I met Doris R. at those tennis lessons, and we started our own weekly tennis group. She would RAVE about Kutta every chance she got, and after several years, she convinced me to make the jump. Best decision I've ever made (thanks, Doris!).
What is the most meaningful or rewarding part of your work at Kutta?
Hands down, it is being able to help our group in any capacity – I always joke that if they wanted me to take out the garbage, I would do it as long as I get to be employed here. We have this synergy here that is hard to duplicate. They are the most fascinating, knowledgeable, helpful, and FUN group of people.
What is your job at Kutta, and why do you enjoy it?
When I started at Kutta in 2011, I mostly did administrative and accounting work. I am currently the Human Resources Manager. What I love about Kutta is that they have come to know my strengths and weaknesses by getting to know me as a person and then pushed me in a direction where they knew I would succeed and be happy. I am constantly learning and growing to do my job to the best of my ability and have the most fantastic people in my corner backing me up and cheering me on all the time. They make me feel like I can do anything.
What keeps you going when the going gets tough?
Caffeine in the morning and wine or whiskey at night. Seriously though, if I'm having an exhausting day (or week), I can talk to several people here at Kutta who genuinely listen, care, and help solve problems or just see you struggling and will do nice things for you without asking just to make you smile.
What's your favorite thing to do when you're not at work?
I typically spend time with my two boys, family members, or friends when I'm not at work. We like to find off-the-wall places to eat or drink, go hiking, plan staycations, or see who can come up with the most bizarre hang-out ideas or locations. I also LOVE to throw a good theme party and always get people trying to hire me to do their parties after I have one. Most recently, we threw a Hippie/Beatles 70th birthday party for my stepdad that was talked about for months by everyone that attended. I also love to travel. In the last six years, I have been to China, Spain, Amsterdam, Prague, and Germany and went swimming with a whale shark in Cancun.  
What's a (personal) fun fact about you?
I always say, "Fun fact about Amy," but it's usually not that interesting… hmmm, I have been to two American Idol auditions with my childhood friend. We stayed up and partied both times and never went to bed the night before the audition, so it was more about the experience and stories than anything else. I have my cosmetology license because I thought I wanted to do that at some point in my life, and now I just cut/color hair and buy products for friends and family.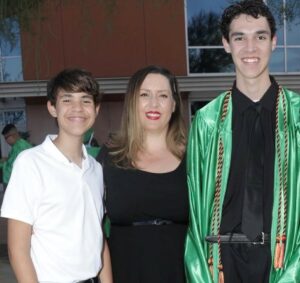 – – –
Interested in joining the Kutta team? Apply today at jobs@kuttatech.com